August 28, 2016
John McDonnell responds to Labour's mass purge of Corbyn voters, The Canary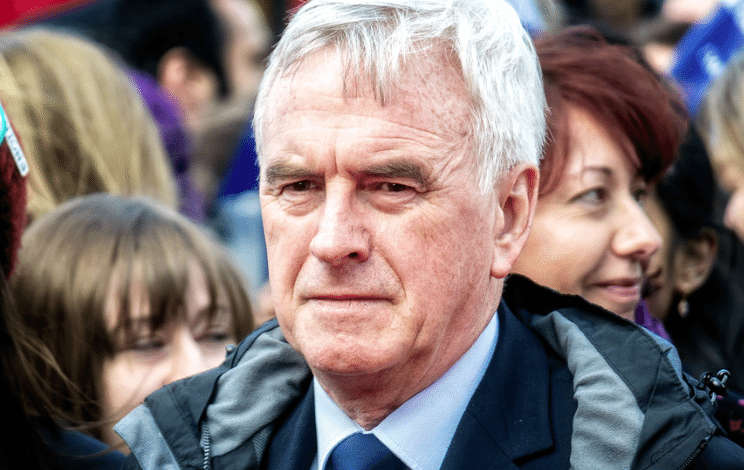 UK
Labour party members and supporters are reporting a widespread purge underway today, in apparent efforts to disenfranchise Corbyn voters ahead of the leadership election. But Shadow Chancellor John McDonnell's reaction signals Team Corbyn is unlikely to sit back and accept it:
We will not accept what appears to be a rigged purge of Corbyn supporters. My response to Ronnie Draper's suspension
The Labour plotters had hoped to unseat Jeremy Corbyn in June, with carefully coordinated mass resignations. But instead of leaving, the Labour leader said he would stay on, according to the will of the party membership. Following unsuccessful attempts to prevent Corbyn standing in the contest, all signs now point to an increased lead over last year's election for the incumbent leader.
While only 39% of Constituency Labour Parties supported him in 2015, 84% backed him this time round. Crucially, he has gained the support of CLPs which previously backed the likes of Liz Kendell and Yvette Cooper, well to the right of the party.
With their coup in tatters, it seems the 'Anyone But Corbyn' camp is attempting to disenfranchise as many voters as possible to lessen the blow of what looks like inevitable defeat. As The Canary's Steve Topple reported earlier:
One potential member's application was rejected for comments made in December 2015 on Twitter. Specifically, their opposition to the vote to conduct airstrikes on Syria. They had tweeted:

"The Tories do have the majority in the House. Most of them are sitting on the opposition benches. #NotInMyName #DontBombSyria"

If suggesting that some Labour MPs and members follow the ideology of another party is an offence, then perhaps everyone calling Jeremy Corbyn supporters "Trots" should be banned.

Chris Devismes, another would-be member, was not happy at all:

Absolutely bloody fuming, seems my Labour Party membership has been declined @jeremycorbyn because I RT's something!

Chris claimed he didn't share anything inappropriate.

Another applicant was rejected for having "repeatedly posted inappropriate comments on social media towards a Labour MP". They told The Canary:

"The only Labour MP I tweet with any regularity is Stella Creasy. And I fully admit to being very robust in my criticism of her. I also engage with her – although to a lesser extent – on Facebook. I strongly disagree with the assertion that any of my interactions with her have been inappropriate. I am, however, very openly pro-Corbyn. I stated my support of him on my application form."
Longstanding supporters and members are being dismissed from the party for the most tenuous of reasons, with no hopes of appeal before the ballots close on the leadership election. Whoever is responsible for this process within the Labour Party, they appear to be engaging in a level of blatant gerrymandering that would make even Robert Mugabe's eyes water.